Kate Dahl - career consultant
Unlock the full potential of effective job search strategies developed by Kate Dahl – career coach, consultant and founder of Career Denmark.
Clients consulted
in total
Workshops and
events organized
Years of coaching
experience
Followers on
LinkedIn and Facebook
Jobs in Denmark you can apply right now
Please wait, fetching data...
Prepare yourself before you apply for a job in Denmark
Fill out our free assessment and get actionable advice on how to present yourself and your skills to companies in Denmark.
Having been able to connect with so many candidates and partners in the last few years makes us very happy.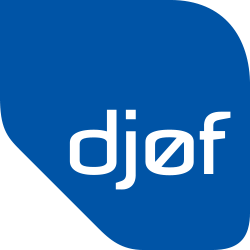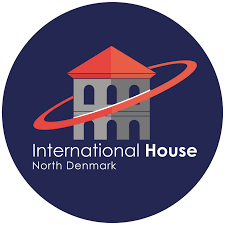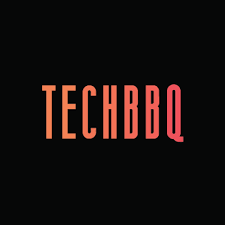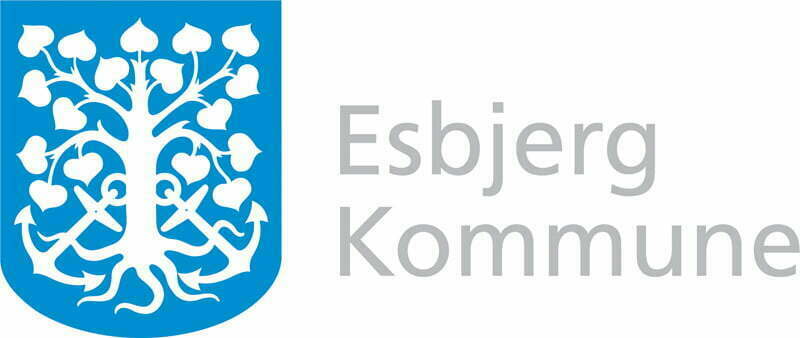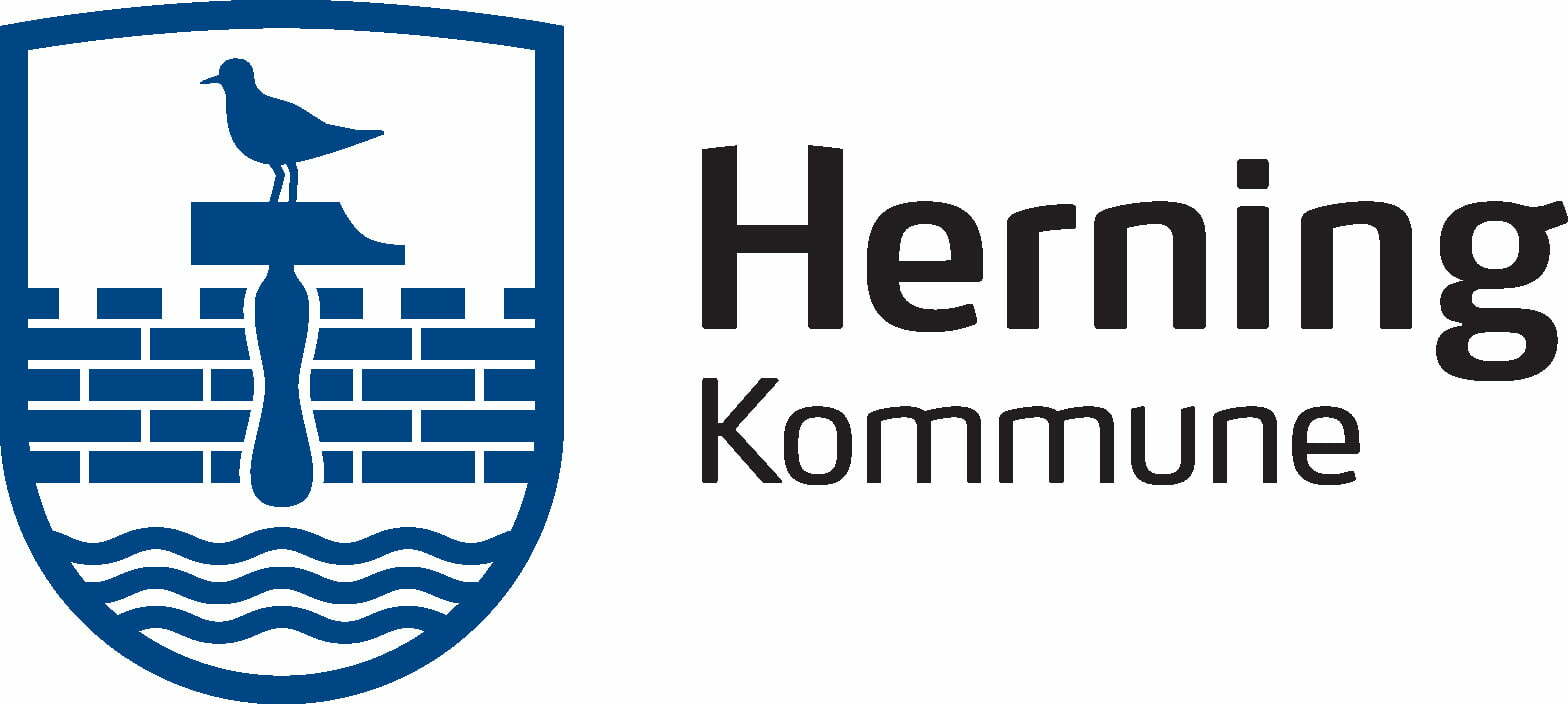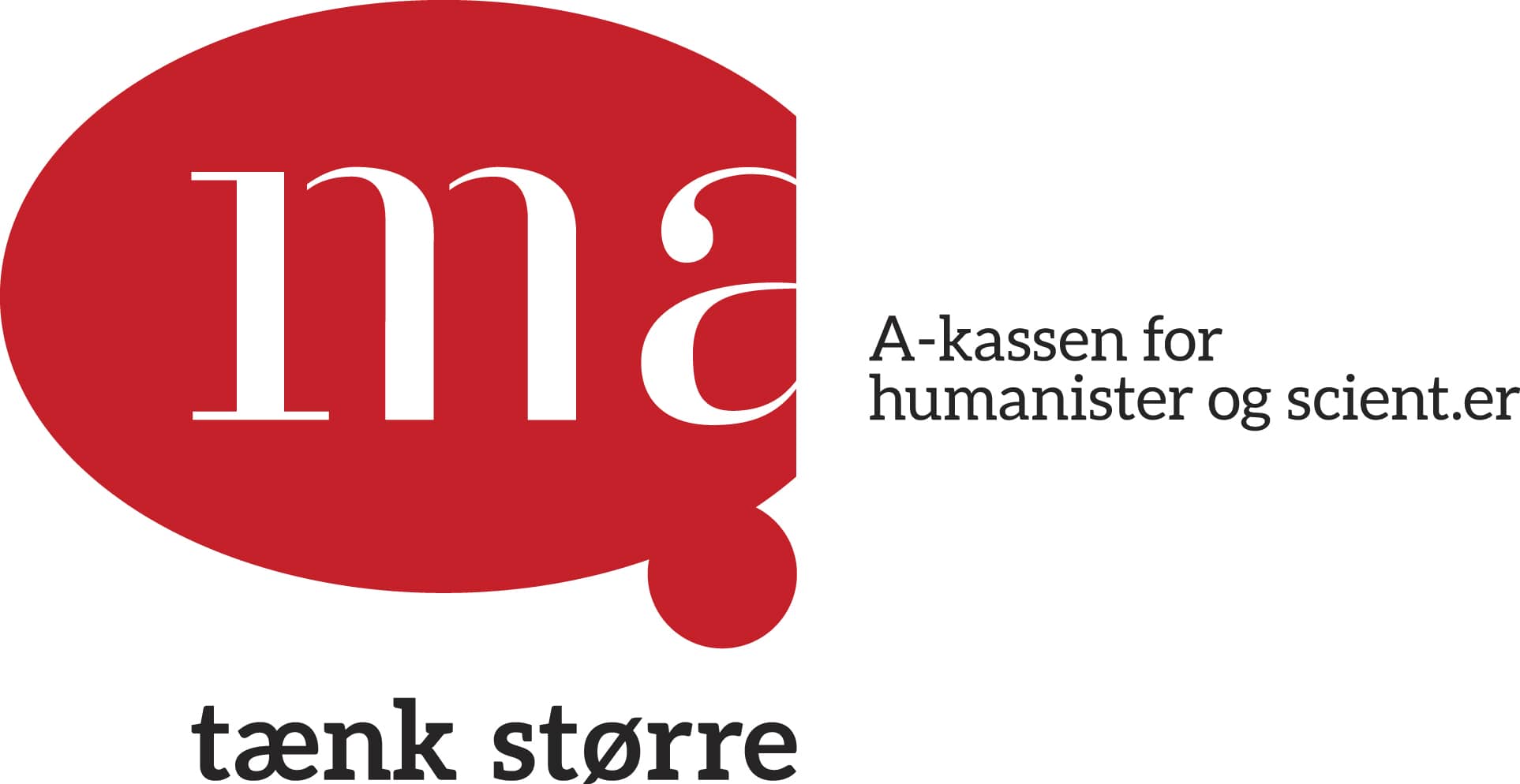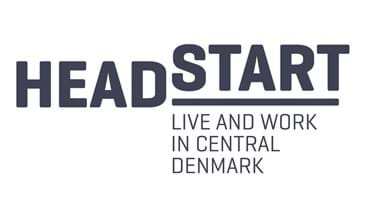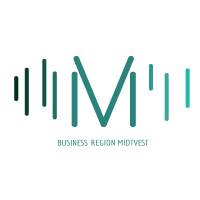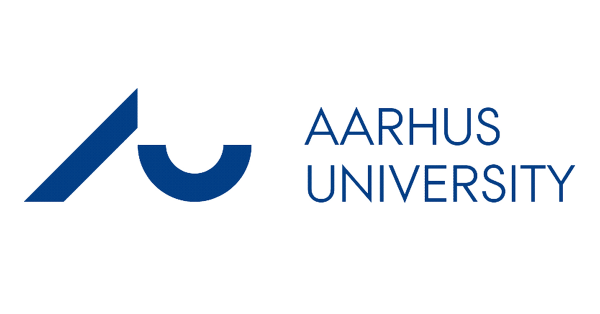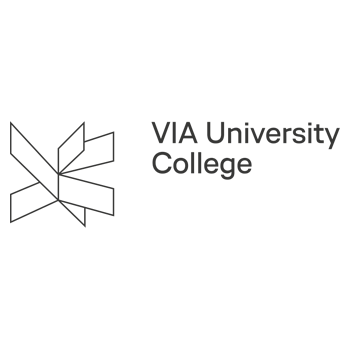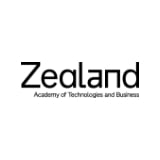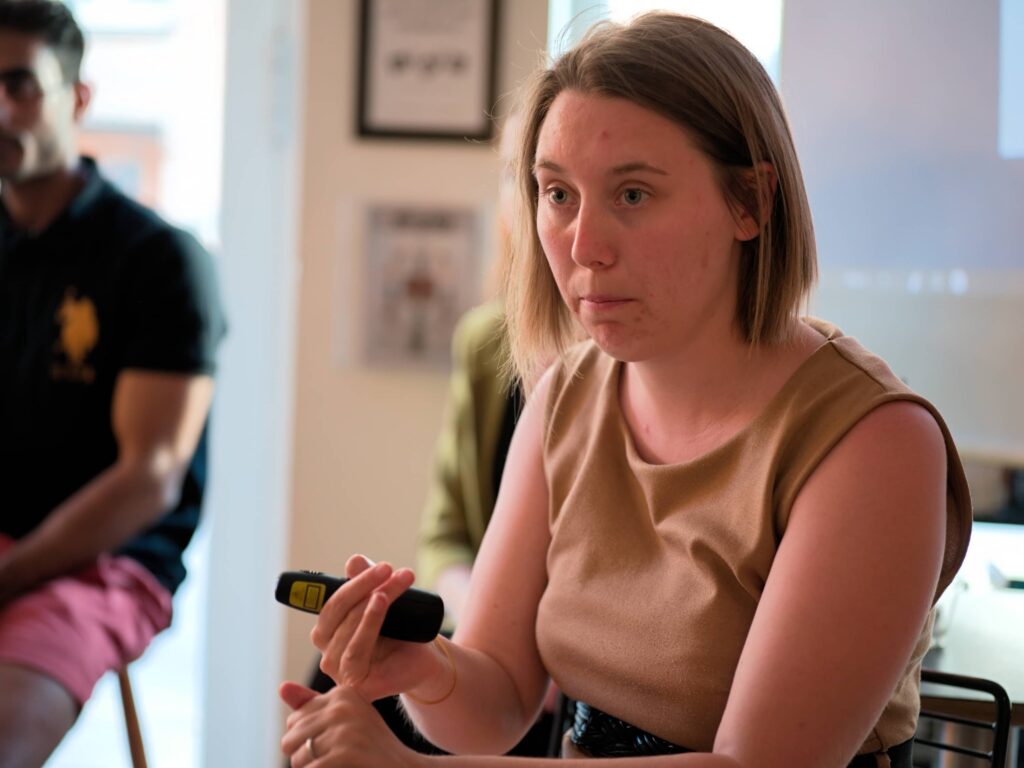 I'm Kate Dahl – Career Consultant in Denmark
American, with an academic degree from Germany
Lived and worked in Denmark for 7+ years 
Professional Motivational Speaker 
Workshop Facilitator and Lecturer
Founder and Owner of Career Denmark

Need advice on what job search strategies you need for your job search in Denmark? 👇
Contact us a book a tailored evaluation below.
I had the pleasure to attend several of Kate's presentations and workshops on job seeking in Denmark. As an international in Aarhus myself, it was great to get advice from somebody who has been in my shoes before. I think these workshops are also a great way to expand your network. Definitely go check out some of her next presentations!
I had the privilege to attend Kate's workshops for job searching. She loves what she does and you could see that in her eyes. I personally got a lot of inspiration from her workshops. She is a great public speaker with a lot of enthusiasm. She has helped me in my journey as a job seeker and I definitely recommend her to any organization that needs someone with competitive skills.
Being an international in Denmark is often difficult. Here she intervenes. Kate. She helped me cross the Danish cultural borders. I was present at several of her workshops and I learned how to approach the Danish labor market. With the help of her advice I managed to get the dream job.
I attended one of Kate's online seminars. It was one of the best seminars that I have ever been to for people who are looking for better opportunities in Denmark . Its really helped to fine tune my job searching attempt in Denmark. She is really motivational and helpful for expats who really need inspiration for their new challenges. Thank you Kate for your wonderful support and tips.
I participated in a workshop at PROSA given by Kate, and I highly recommend her advice and strategies for job searching in Denmark. Her insights into the labor market, combined with her knowledge of cultural differences and requirements to land a job successfully, are indispensable to any international building a successful career in Denmark
I am happy that I had the pleasure to meet Kate, who helped me with counselling regarding my application, CV, and how to make calls or write regarding a job post. I definitely recommend having Kate as a connection and reaching to her services! And by the way, she also posts some amazing tips and tricks videos and articles about job seeking.
I would highly recommend working with Kate if you're struggling to find a job or internship! I went from no interview invites at all to 3 interviews in one month (actually all positions that I applied for after working with Kate), and succeeded to get a very good internship position.
I would highly recommend Kate as a job consultant. Her engagement in working with expats is uncountable. Because of her tips and tricks meetings, I finally started to believe in my skills and I had been preparing for job searching in this demending market as Denmark. After two couching sessions we created great CV and a motivation letter. Her ideas worked. I succeeded. I have changed my job for the one I was looking for a long time.
I had already tried some other ways to get a job without any luck before I turned to Kate's coaching. So, I was a bit skeptical about whether she could help me and if it is any worth of my money. But my skepticism proved to be wrong, as after a few sessions with Kate, I was invited for an interview. And after few interviews I had with different companies, I landed a job. Therefore, I can highly recommend Kate!
I attended one of Kate's Tips and Tricks Workshop in Aarhus, expecting to get to know more about the Danish job search process. And I gained much more than that! The workshop was very informative and knowledge and tools I got to know there I used over and over in my job search for a couple of months after my graduation.
I saw Kate give a presentation on job hunting for internationals in Denmark, and was immediately impressed. I hired her afterwards to help me with my CV and with job applications. She has been invaluable. The results were almost immediate. I was not receiving responses to my applications, but after Kate worked with me once or twice, I started getting interviews. Even more importantly, though, she sees something special and worthwhile in each client.
I worked with Kate during the lockdown when I was struggling to learn Danish job market and job searching culture. Kate, from the states, gave me valuable suggestions from an expat's perspective, which was extra valuable to me since I am an international myself. I was very happy to work with her. Highly recommended
She gave me good guidance and consulting to help me reach my goals!!! I participated in her course about how to network in Denmark that helped me my current role. Kate has some good tips to reach out to Danish recruiters!!
Hired Kate to change my CV and how to contact danish companies. Immediately things took a 180 degree turn almost right away. I got positive responses from my job applications which turned into interviews. I highly recommend Kate for foreigners in Denmark.
Kate is very experienced and has deep knowledge of the characteristics of the Danish labour market. Her insights into the requirements and procedures one is expected to follow to see results during the job search, are priceless. She is very responsible, intuitive to tackle areas of improvement, and reliable to accommodate to one's busy schedule. She always makes sure to support with tips, observations and vital information to be prepared for the right opportunity. I wholeheartedly recommend Kate to the internationals seeking to contribute to the danish workforce with their professional expertise.
I attended Kate's event for international job seekers, and I am glad that I did. She provided us with some great tips that I have not thought about - even tho I have been living in Denmark for quite some time. Her story was inspiring to hear, and she was very helpful and eager to answer questions after her presentation. If you have the opportunity to meet/collaborate with her, please do so!
Kate is really a person of great insight into the Danish job market. She understands how it works, regardless of the country or culture. She is a voice of the internationals in Denmark. Also, very supportive when you are searching jobs, tuning your CV and looking for network.
Kate was really motivating and helpful. Her tips on how to ask a professional for a networking coffee meeting through LinkedIn were very useful. I totally recommend attending to a workshop with Kate.
I attended one of Career Denmark's events and it was very helpful. She talked about her experiences as a foreigner looking for work in Denmark and, finding myself in the same situation, I drew many parallels to my own life. Her tips and tricks helped me navigate a somewhat tricky job market as an outsider and eventually even get a job. I highly recommend attending her workshops if you're a foreigner in Denmark looking for work.
If you need a coach to help you get to the next place in your career, Kate is absolutely the one you should turn to. Immediately following our work, I started to get interviews. After a month-long period of successful interviews, I landed my dream job! It doesn't matter where you sit in your career, if you are ready to put in the work, Kate will help steer you in the right direction.
Kate's experience & insider knowledge helps adjust your profile to suit. Her tips opened other options that weren't thought of initially!
Kate has been a great help for applying to jobs in Denmark by training me on revising my CV, cover letter, and LinkedIn profile. She gave me great tips on improving my networking as well. Her tips and tricks on approaching job search in Denmark was very valuable. She was always available to answer my questions and concerns which shows how she was committed to help me.
I met Kate at an event, where she was invited as a speaker. Kate delivered an outstanding presentation and shared her insightful story of finding a job in Denmark as an international. I believe that people like Kate are a great asset to the international community (and not only), as she is really passionate for what she does, so I highly recommend her to anyone who needs help, support or advice regarding their career.
Kate's drive is motivating on its own. However, when you combine that with her knowledge and experience regarding sales, Linkedin, CV, career, and job search, it motivates you to get past the things that are holding you back and move forward to achieve things that were not possible without her guidance.
Absolute delight to attend one of her workshops. Kate is a good communicator and passionate about her work. She helped me built my LinkedIn profile and CV in a way better fashion. It was a good learning session and fun too. I definitely recommend her for those who wanted to build a better profile in Denmark.
Kate is one of the most experienced people when it comes to being an expat and looking for a job in Denmark. Her insights are very helpful and on point, which is what makes her a great consultant able to deliver real results. It is also Kate, who helped me to get where I am now - happily employed. Many thanks to you, Kate!
Kate is an amazing person with a great sense of empathy and the ability to motivate those around her. She has helped me, and so many others, in all stages of job search, from re-purposing oneself to actually getting employed. Kate has been kind to share her insights and experience in finding jobs in Denmark, and that to me has been invaluable. She is kind, determined and a great listener.
Kate is very cooperative, responsive and easy to work with. I thought I already had the tools and knowledge for a successful job search in Denmark, she enriched my job search strategy with new creative ideas and inspired me for my further search.
Kate is a highly professional Career Consultant who helped me to redesign my CV and LinkedIn profile. Her great insights and tips led me to get hired for a role I applied for multiple times during the years. I wholeheartedly recommend Kate to internationals seeking for the next step in their career in Denmark.
If you are an international that is proactive, curious and want something more from yourself, then keep in touch with Kate's events! Her "Networking in Denmark" event was an important brick in my professional life. She taught me valuable insights not only from Linkedin, yet also from her life, which I used in my intership search. Aaaand, I got it! When you meet her she is like a sunshine, so do not wait and go get enlightened by her amazing knowledge! 🙂
I have been to a couple of workshops and talks by Kate and I can say that her insights and inputs about the job market, guided me in my student job search in Denmark.As an international in Denmark finding a relevant job is never easy, and at the beginning I was certainly getting lost, however, Kate's workshop helped me have a better understanding of how to navigate the Danish job market finally landing my ideal student position.
I contacted Kate to get assistance tooling my resume for the Danish labor market. Her feedback was constructive and informed with specific examples from her experience and solutions to problem areas she noted in the review of my initial format. I appreciated her candor and honesty. The final product was leaps and bounds better than my original. I attribute Kate's services to helping me present my professional self more clearly which in turn boosted my confidence as I found success searching the Danish job market from the United States.