Discover the 12 essential activities to help you settle into life in Denmark, from exploring local culture to embracing Danish traditions and making new connections.
Introduction:
Moving to Denmark offers a wealth of exciting opportunities and experiences. To make the most of your new life in this beautiful Scandinavian country, it's important to immerse yourself in Danish culture and embrace the local lifestyle. In this article, we'll explore 12 must-do activities for anyone moving to Denmark, ensuring you feel right at home in no time.
Learn Danish
While English is widely spoken in Denmark, learning the local language will help you connect with locals and deepen your understanding of Danish culture. Look for language courses or conversation groups in your area to practice your Danish skills.
Explore Copenhagen by Bike
Copenhagen is famous for its cycling culture, and exploring the city by bike is a quintessential Danish experience. Rent a bike or join a guided tour to discover Copenhagen's iconic landmarks and hidden gems.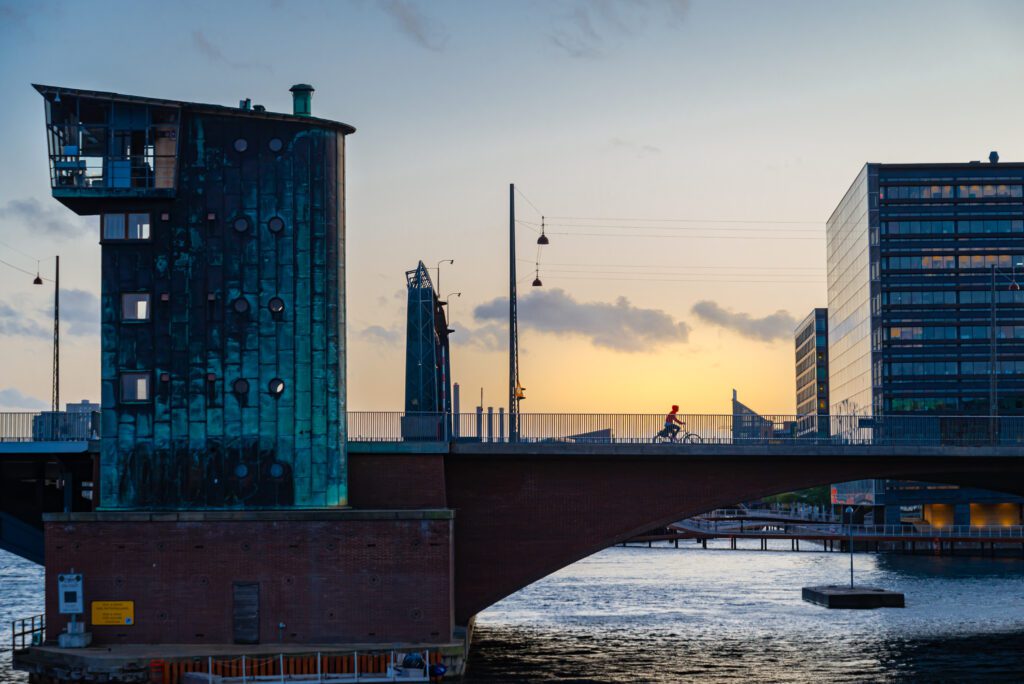 Discover Danish Design
Denmark is renowned for its sleek and functional design. Visit design museums, such as the Danish Design Museum in Copenhagen or the ARoS Art Museum in Aarhus, to appreciate the country's design heritage and innovation.
Attend a Danish 'Hygge' Evening
'Hygge' is a cornerstone of Danish culture, embodying a sense of coziness and contentment. Attend a hygge-themed event, or host one yourself, to experience this unique Danish concept and bond with your new neighbors.
What is Hygge? Learn more about this fascinating Danish concept: https://careerdenmark.dk/the-art-of-the-danish-concept-of-hygge/
Sample Traditional Danish Cuisine
Treat your taste buds to traditional Danish fare, such as smørrebrød (open-faced sandwiches) or frikadeller (meatballs). Visit local eateries or try your hand at Danish recipes to immerse yourself in the country's culinary culture.
You can try these 4 traditional Danish meals: https://careerdenmark.dk/4-traditional-danish-meals-you-should-not-miss/
Visit a Danish Christmas Market
Danish Christmas markets are magical, offering festive treats, handmade crafts, and a warm, welcoming atmosphere. Visit a market in Copenhagen, Odense, or Aarhus to experience this cherished Danish tradition.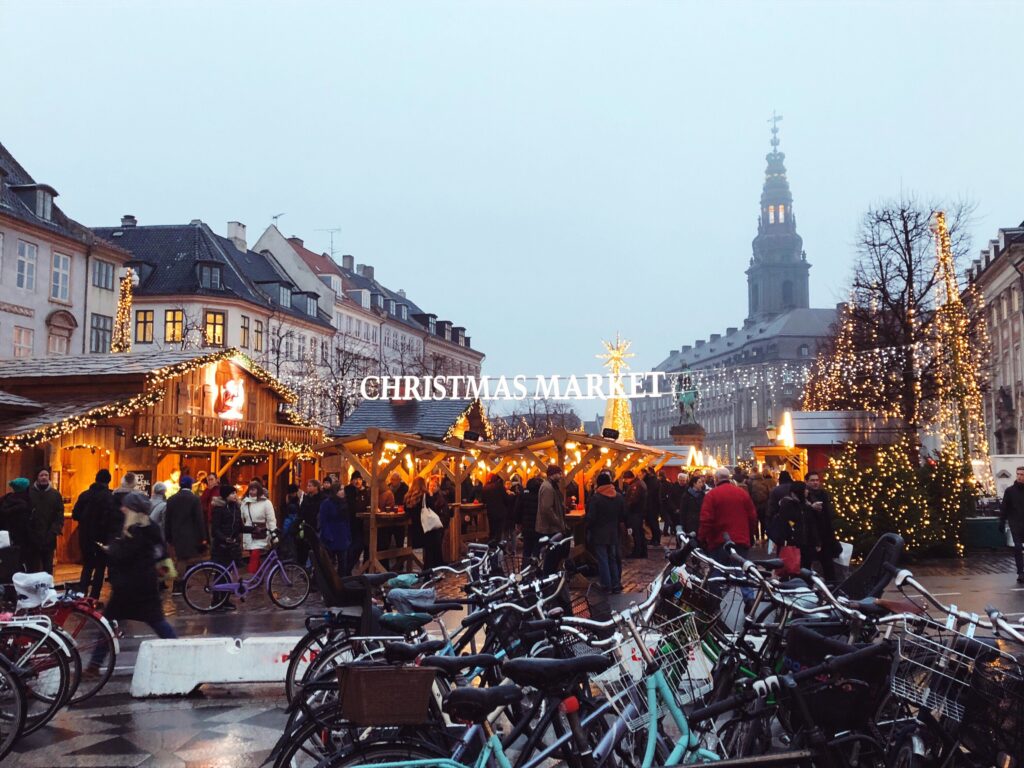 Join a Local Sports Club
Staying active is important in Denmark, and joining a local sports club is a great way to meet new friends while keeping fit. From football and handball to yoga and swimming, you're sure to find a club that suits your interests.
Take a Dip in a Harbor Bath
In summertime, Danes flock to harbor baths for swimming and sunbathing. Visit Copenhagen's Islands Brygge or Aarhus' Havnebadet to experience this refreshing Danish pastime.
Attend a Danish Festival
Denmark hosts numerous festivals throughout the year, celebrating music, film, and culture. Attend popular events like Roskilde Festival, Copenhagen Jazz Festival, or Aarhus Food Festival to enjoy the lively Danish festival scene.
Visit Historic Danish Castles
Denmark's rich history is reflected in its stunning castles and palaces. Explore Kronborg Castle, Frederiksborg Castle, or Rosenborg Castle to delve into the country's fascinating past.
Explore Denmark's Stunning Nature
Denmark's diverse landscapes, from sandy beaches to lush forests, offer endless opportunities for outdoor adventures. Visit national parks like Mols Bjerge, Thy, or Wadden Sea to experience Denmark's natural beauty.
Make Friends with Locals
Finally, the most important aspect of settling into your new life in Denmark is building connections with locals. Attend social events, join clubs, and engage with your neighbors to forge lasting friendships and become a part of the Danish community.
Conclusion:
Embracing these 12 must-do activities will help you settle into life in Denmark and fully appreciate the unique experiences this country has to offer. By immersing yourself in Danish culture, traditions, and local life, you'll develop a deeper connection to your new home and create lasting memories.
As you continue to explore Denmark, remember to remain open to new experiences and be adaptable to change. Whether you're biking through Copenhagen, attending a hygge evening, or making friends with locals, embrace the opportunities that come your way and enjoy your Danish adventure to the fullest.
As you grow more familiar with your surroundings, don't hesitate to venture beyond the well-known attractions and activities. Denmark is a treasure trove of hidden gems, and there's always more to discover. Visit lesser-known towns, attend local events, and participate in community activities to enrich your understanding of Denmark and its people.
In summary, moving to Denmark is a rewarding experience that offers countless opportunities for personal growth and enjoyment. By participating in these 12 must-do activities, you'll quickly find yourself feeling at home in this beautiful and welcoming country. Remember to stay curious, open-minded, and ready to embrace all that Denmark has to offer.