Being fired from a job is not a fun experience for the employee or the boss. No one want's this to happen, but it did. So how can you turn a negative into a positive and handle this situation like a true winner? 

Handle your notice period
In most Danish jobs, you will have a three-month
notice period or a one-month notice period. Going back to your workplace, when
you were just fired, can be a challenging experience. Many people experience
stress and do not complete the notice period. Stress is a big problem and can
have adverse long-term effects and must be avoided at all costs.
If you feel wrong about going back to your workplace,
you will have to talk about it with your boss or HR. Your goal should be to
leave the workplace on a positive note. Being fired does not have to be a
personal issue or a lack of competence; it can simply be bad timing or the
company's strategy changes. Maybe they are looking for someone with a different
personality than yours, perhaps you are an introvert, and they are looking for
an outgoing extrovert. You should not feel wrong about being who you are no
matter what.
The goal, as mentioned earlier, is to leave the workplace on a positive note. So, if you feel bad, talk with HR and make a plan. For example, perhaps it would be better to work from home during your last months at the company or work in a closed room by yourself. Or maybe you want to keep things just the way they were before.
The best you can do during your notice period is to make them regret their decision. Then, take the high road and put in the extra mile for your colleagues so you will leave the workplace with a smile on your face and them thinking, "did we make a mistake?"
The reason for leaving on a positive note is simple. Let's say that you apply for a dream job in 5 years, and they decide to call some of the former companies on your CV. What do you want them to say? Do you want them to say, "We were so sad to let this person go and regretted it afterward," or "We fired this person and the person had a bad attitude."
You might not have a bad attitude, but your last impression of the company was negative and, that's what they remember.
The best way to move on is to be positive and leave the company with a smile on your face, so you can put it all behind you and look forward.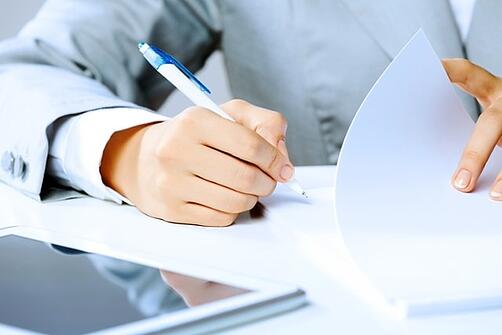 Sign up for a union
If you are not part of a union or A-Kasse in Denmark, I strongly advise you to become a member. It might seem like a waste of money when things are good. Still, just like insurance, it is nice to have if things change and you find yourself in a challenging situation where you need help.
A Union can help you a lot, especially when you have been fired from your job. A union has a legal team that can help you, and they have experience handling similar cases. For example, your firing might be an unfair dismissal, and in that case, that can help you win a lawsuit against the company. If you are entitled to compensation, then, of course, you must have
it.
Please don't believe that your former boss or workplace will be 100% honest; remember that they have the company's interest at best and not yours. That might sound harsh, but it is the truth. Therefore, I recommend that you don't sign anything before letting your union's legal team have a look at the papers.
Your union can help you with coaching, which can be beneficial in this situation. They also provide free courses and seminars to help you get more skills.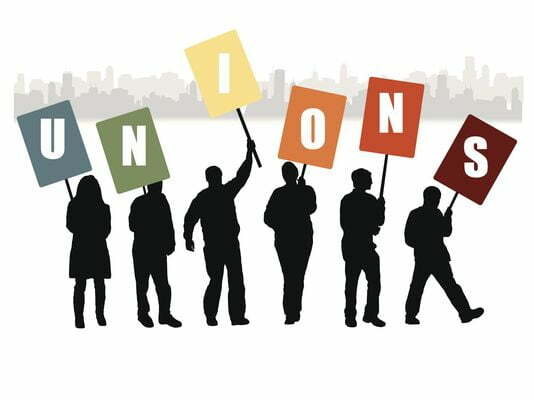 Relax, let it go, and move forward
Don't be too hard on yourself. In a situation like this, you must relax and do things that make you happy. For example, go out to eat dinner at your favorite restaurant and spend time with the people you love the most. 
An excellent way to let go is to find someone you trust and talk with them about your situation. Opening to someone that understands you can help you move on and find comfort in the new opportunities that wait ahead. 
Sleep is always important and getting enough sleep in a period like this is vital. You might feel a little bit of pressure during this period of your life which is perfectly natural, but that makes it even more important to make sure that you get some sleep.
Listening to a guided meditation on YouTube or Spotify can be highly relaxing and help you fall asleep. Meditation is beneficial and not hard at all to do. All you must do is find a comfortable position, focus on your breathing, plug in your earphones, and listen to a guided meditation.
 Being fired does not have to be a bad thing. On the contrary, it can be a new beginning for you and open new opportunities. Don't rush yourself into the first new job that you can get. Figure out what you want to do from now on and find a job you will enjoy and give you long-term happiness. Find a job that you want and not just whatever job comes your way. 
Get a new job
The last step is to get that job that you want. Then, get into hunting mode and start searching for your next job. Be thrilled about the process and get excited about the new opportunities that wait ahead.
Make it a goal to find a job that is even better than your earlier job, or maybe more fun.
Conclusion
To sum up, you must handle your notice period, especially if you are not keen on going back to your workplace. Make a plan that fits you and your workplace and create a win/win. Get help from your 
union, especially with all the legal stuff. It is hard to get fired, but it is 
even more complicated if you feel treated wrong by your company, so make sure 
to get help from your union to get what is rightfully yours.
You can only fight this by being positive and looking forward. Don't be mad; it will only make things worse. Instead, make sure that you relax and don't be too harsh on yourself.
"Getting fired was the best thing that ever happened to me" Have you ever heard this phrase before? You might say that in a year or two, who knows. 
Career Denmark works with unions on creating job search events for internationals in Denmark. Follow Career Denmark on Facebook to keep informed on all upcoming events.