You've moved, you've gotten settled, and you've got all the tricks sorted. Or maybe you're moving and you want the inside scoop? Well, I thought that right now it might be a good time to get back to fundamentals to make sure we've got some of the nuances of living abroad in Denmark.
Who uses cash nowadays?
According to Bambora: While the use of cash is on the rise in much of the world, the Nordics appear to be on a path to completely abandon it as a form of payment. By turning to digital payments, the Nordic countries are hoping to lower costs for merchants, offer better security and make it harder for criminals to launder money. And because of their openness to new technology and trust in institutions, the Nordic countries are the prime candidates to create the world's first cashless societies.
Among other apps, MobilePay and WeShare are your best friends.
What is MobilePay?
MobilePay is a mobile payment application developed by Danske Bank. The service allows payments by means of a smartphone application and was published on May 7, 2013, after Danske Bank discontinued its cooperation with other Danish banks on a common system. It is mainly used in Denmark, but also in Finland.
What is WeShare?
WeShare is an app that makes it easy to keep track of expenses when a group of friends is going on a trip, party or something completely different. You can share expenses, send photos and chat in the same app. Widely used by Danes and Internationals in Denmark.
Public transport is built differently
Rejseplanen is your go-to place to find how to go from point A to B using public transport. Once you get the hang of it – Rejseplanen or Google Maps will be your best friend on a daily basis.

If you want to read more about how to get around Denmark, check out this article by VisitDenmark
Apartment with no curtains and no lights
When moving to an unfurnished apartment (almost all are) you will encounter no curtains (nor curtain hangers) and lights in the apartment.
Danes take lights and curtains very seriously. This is why it's expected from you to buy a lamp/light that suits your style and mood.
Fun fact: It's quite common in Danish living rooms to not have curtains.
MitID and NemID
If you need to login to your bank, confirm a purchase online, contact public authorities, or file your taxes, you will be using the MitID app.
It is a centralized and digital identification system to help its residents safely authenticate themselves online.
As of now, Denmark is transitioning from using NemID to MitID and NemID Login. MitID will be used by personal individuals and NemID Login by businesses, organizations and institutions.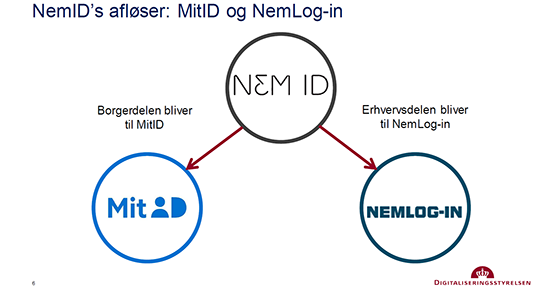 March is Tax month
Tax assessment notice (årsopgørelse) is a summary of your tax for the past year, showing your income, deductions and allowances and tax paid.
Your tax assessment notice for 2021 will be available in E-tax on 14 March 2022. It tells you if you are entitled to a refund of overpaid tax or if you have paid too little tax last year.
Bikes are part of the Danish lifestyle
As denmark.dk says "In Denmark, people bicycle in all types of weather and at all times of day. Bicycles are used for pleasure, commuting, transport of goods, and family travel. In the bigs cities in Denmark, it is often easier to commute by bike than by car."
In the summer of 2022, the eyes of cycling enthusiasts from all over the world will look to Denmark, when one of the world's best cycling countries welcomes the world's biggest cycling race, the Tour de France. Denmark will host the first three stages of this years' Tour de France.
If you want to know more about the biking culture in Copenhagen, here is a short video created by the Danish Tourist Agency.
Studenterkørsel
When Danish high school students graduate they have a studenterkørsel where the whole class jumps on a truck, and drives around town while drinking and having fun with loud music. It's so popular and a huge "why didn't we have this?" moment.
The truck driver picks up the students one by one around town and than drives around for hours.
Want to know how it looks? Check out this short video by TV2 where they joined one truck driver:
You might get annoyed by it but this is such a huge danish tradition that it's hard to avoid it.
The weather is unpredictable
It's not uncommon that the weather changes from a sunny morning to stormy afternoons. The weather can be unpredictable but that is not stopping people to bike in the heavy rain. Welcome to Denmark.
Pro tip: Having a raincoat at hand in spring and autumn is advisable. We recommend the Danish brand Rains® for their high quality rain coats that lasts a lifetime.
<
Check out our Organisations page to learn more about our Danish culture and living talks